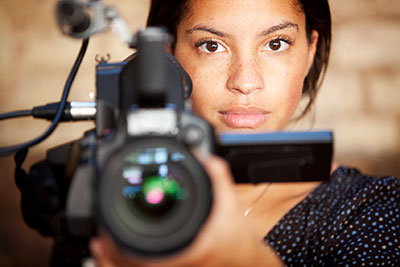 Videos are a popular part of sorority recruitment. If you want your chapter to stand out and get attention from potential new members, this is a great way to show off what you're really all about! Videos are fun to watch and exciting to shoot!
How can you make the best recruitment video? Try these tips:
Be Authentic and Genuine
Incoming sorority women want to find a group of sisters they can relate to and trust. You can speak to their needs by conducting brief interviews with sisters and using them throughout your video. What does your sorority mean to its members? A few seconds can make a big impression.
Show Sisterhood in Action
The best moments in next year's recruitment video are happening right now! Show your sisters in action, whether they're volunteering, studying, or raising awareness. Naturally, you should enjoy yourself, but your video should also demonstrate your values and leadership.
Consider Telling a Story
One interesting way to structure your video is as a "day in the life." To make this work, it's a good idea to plan out the kind of shots you want to include ahead of time. Using this technique, you can be fun, friendly, and upbeat in an approachable way.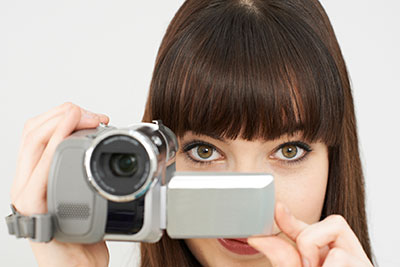 Show Off the Right Things
Trophies and academic awards lend a prestigious air to your sorority. Think about showing some of your biggest sorority traditions, like songs, chants, and special events you're known for.
Emphasize Sisterhood
The bond between big and little sisters is one of the most important relationships any sorority woman develops. A friendly, caring, and supportive sister can be the biggest draw for deciding to join Greek life, so talk about how important it is.
Yes … Show the Sorority House
If your college provides Greek housing, there's no reason to be shy about showing it off. This is a great benefit that many potential new members really care about. Make sure the house is tastefully decorated and clean on days you plan to shoot.
Have Some Fun Shots
Some great shots include:
Holding open the house door to welcome new members;
Big banners, signs, or flags spelling out the sorority name;
Having fun at an amusement park, lake, river, or in nature;
Your sorority's mottos, favorite quotes, lawn letters, and sugar;
And, of course, the date of recruitment events and other key facts!
When it comes to videos, shorter is usually better. Some sisterhoods aim for about two minutes, but a good video can hold attention for five minutes or even a little longer. This is a great chance to motivate potential new members, so have fun with it!