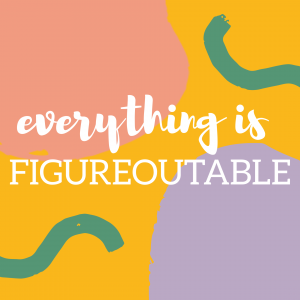 It is a scary time to scroll through social media or open your email. You are being sent a lot of mixed messages about the severity of COVID-19 (or Coronavirus) and how to best serve your Members while keeping them safe. For many of you, this is also the first time you are being asked to consider how to manage a chapter almost exclusively through virtual means. This is unknown territory, but MyChapterRoom is here to help you navigate. 
MyChapterRoom employees work remotely from around the world. We have experience connecting remotely as a team and will continue to be available to assist your chapters and Members. We are committed to supporting our employees needs to work from home to insure that we can continue to support you and your Members as you manage a chapter through virtual channels. 

Over the next few days and weeks, we will be putting together a number of resources to assist chapters. Some of you already know that you cannot meet in person with your chapter for the foreseeable future. Some of you need to prepare in the event your campus puts these restrictions in place. Finally, some of you will have no restrictions put in place but will still need to manage Member fears and concerns regarding participation at in-person activities.
Here are 4 simple suggestions to prepare your chapter and Members.  Please consult your organization for specific instructions.
Utilize MyChapterRoom as your hub for communication to Members, make sure Members have updated any pertinent information on their profile and have the MCR app downloaded. 

Where are your Members planning to stay if there is/during online class session mandates? 

The best way to do this is to create a question where Members can respond with a free response OR to create a single sign on form for Members to indicate where they will be staying and directing them how to commun

icate any changes to their plans. 

If you have a chapter facility you will need to determine if Members can stay in the facility and protocol for how to quarantine anyone who may become ill.

If your facility is University owned you should contact your Fraternity & Sorority Life office for guidance.
If your facility is owned by your National/Local housing corporation you should seek their guidance.

Your chief financial officer should bring all banking information and supplies with them wherever they are going, as your chapter will still need to stay up to date on bills and invoices. 

If you have any bills/invoices that are sent to you via mail and no other way; you should contact these vendors and alert them to the absence and ask for bills/invoices to be sent electronically.

Create a section under resources for links to any communication from your campus or headquarters staff.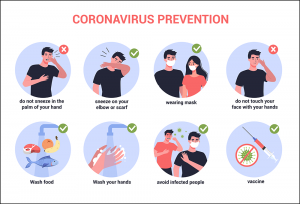 Finally, make sure you are checking in with your Members to ensure that they do not have any needs that are being overlooked. While there is good reason to adjust schedules and practice social distancing to stop the spread of this virus, we also must consider the impact on those Members who may not as easily be able to just "go home." For Members who may be international students or live further away make sure they have a place to go, and the necessary resources to survive. Many national organizations have emergency assistance funds for Members in crisis, if you have a Member who needs assistance make sure to reach out to your national organization and your campus based professionals (Fraternity & Sorority Life office, Dean of Students etc.) to help these Members.