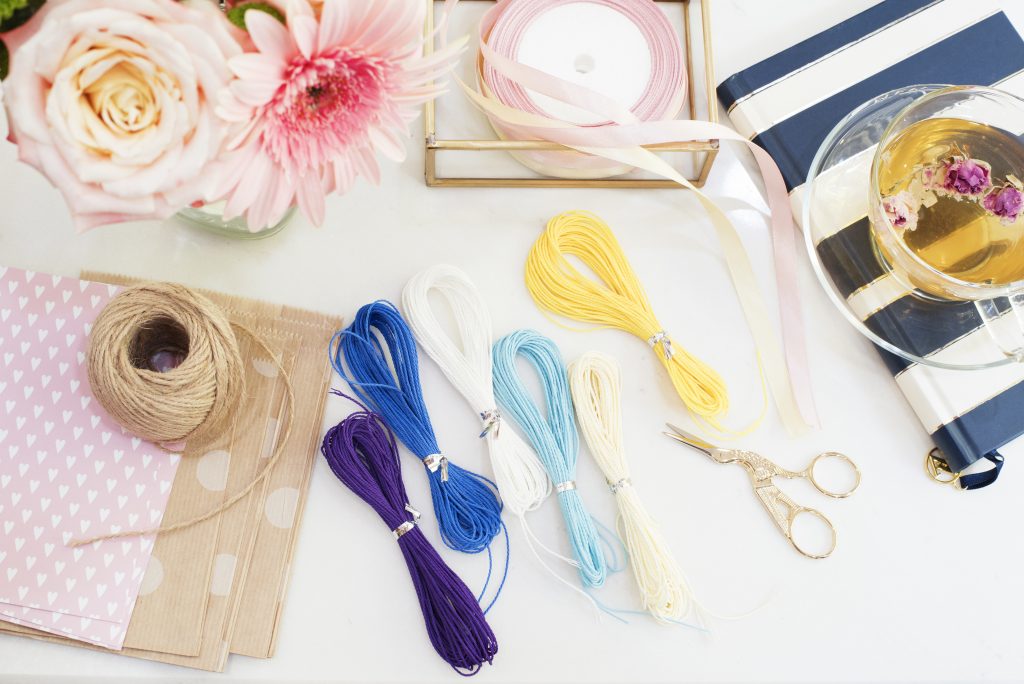 It can be challenging for new members to feel at home in their new chapters, when the main source of sisterhood is a Zoom weekly chapter meeting. It definitely takes a few extra steps outside of chapter meetings to ensure that the new members feel integrated in the chapter and comfortable with their new sisters. Here are some ways to make your new members feel at home!  
Sisterhood Baskets
For the members on campus, leave baskets at the house filled with a craft that all the members can pick up and do at home; for the members still at home, ship them! For example, you can put in a bracelet making kit or paint set so that they can all make bracelets or paintings from home and still feel connected to their pledge class and the sorority as a whole.
Including your new members on social media:
Make sure to have old members follow all of the new members and get connected via social media! Also, posting stories or photos of all of the new members will help them feel a part of the chapter. You can do a "introducing the new PC" highlight with photos of all of the new members and where they're from, or a fun fact about them!
Setting up "Coffee Dates" between new members and older sisters.
Have older members sign up for "coffee dates" with the new members! Go for socially distanced walking or picnic dates, or even setting up a FaceTime will help them feel more comfortable with the older members in their sorority. 
Slideshow at chapter meeting! 
If your new members are comfortable with this, have them introduce themselves to the whole chapter via a slideshow at the meeting. They can each present a little background about themselves so that older sisters know who they are. Or, have all of your members give a short presentation about themselves so that the new members know who they are and see who they have things in common with! They can learn who they should reach out to for advice, whether that's for extracurriculars or majors. 
Setting up a "social" with the new member class of another sorority or fraternity!
Of course staying in line with CDC Guidelines, you can host a zoom social with another new member class of a different sorority or a fraternity to help your members feel not just a part of your chapter, but a part of the Greek community as a whole. Classic icebreaker games such as Two Truths and a Lie or trivia nights will definitely help them make friends in other chapters and gain a bigger network in the Greek community! Although in-person social events may have to pause for a while, it doesn't mean you can't still give your new members a social experience!