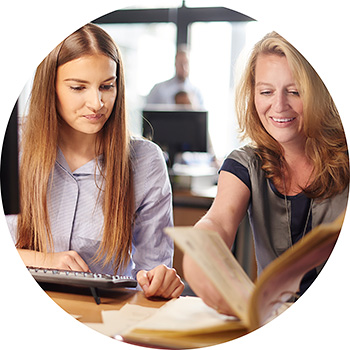 No matter where you study or what sorority you're a part of, odds are good you have all kinds of advisors! Chapter advisors play versatile roles in the lives of Collegiate members. All in all, they guide and support others in reaching their goals, using the benefit of their experience in the sisterhood and knowledge of other aspects of student life.
Advisors are alumnae themselves and can include university faculty. Since your advisor has been in your shoes, they can help you solve any issues you're having with your chapter.
Let's take a look at the two most common kinds of advisors and their roles:
Faculty Advisor
A faculty advisor is a member of the academic staff – either presently teaching or retired ("emeritus.") They have the responsibility of representing the organization to the rest of the faculty and staff while helping chapter leaders follow the University policies. A faculty advisor can be "hands-off" or very closely involved, though most are a mix of the two.
Chapter Advisor
A chapter advisor is a sister who has completed her studies and wants to give back to her organization. Unlike the faculty advisor, they are usually on hand to help with all the day-to-day issues of running the chapter. That often includes calendar planning, problem solving, how to facilitate new ideas, community outreach, and leadership retreats in addition to providing training, coaching and mentoring.
A Day in the Life of a Chapter Advisor
Faculty advisors are a little bit different from chapter advisors. Since they're typically teaching, their level of sorority involvement is usually limited.
Most daily tasks and mid-sized issues will go to a chapter advisor instead – and there could be one or several of them.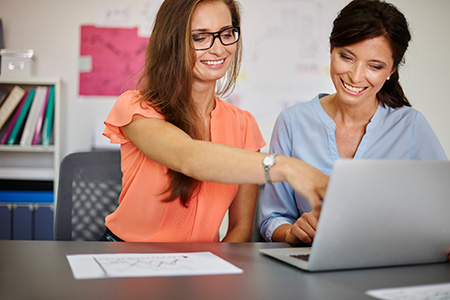 Chapter advisors spend a lot of time assisting chapter leaders. Since they have experience themselves with running a sorority chapter, they pass on the proper knowledge and skills to current members of the chapter. It's nearly impossible for college students to run and govern a chapter on their own; they need a Chapter Advisor's guidance! A good Chapter Advisor inspires the executive board to become fearless leaders.
There is typically an advisory board that helps ensure Chapter Advisors are staying on track and doing their best to help out. A Chapter Advisor also serves as a liaison between chapters and the national organization when they need additional resources. Advisors have roles to play during recruitment, and they also make sure sorority housing is organized and appropriate.
This person works behind the scenes to promote a healthy and safe experience for all Greeks on campus.
After graduating, many sisters seek out opportunities to serve as chapter advisors so they can stay connected to their sisterhood and mentor the next generation.