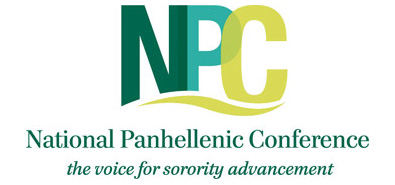 The history of sororities in America reaches back to the 1800's – and one organization stands out in that long history: The National Panhellenic Conference. The brave, smart women in this group truly laid the foundation for the rich and vibrant world of sororities that we have today.
First Meeting of the National Panhellenic Conference
On April 16 and 17, 1891, the Kappa Kappa Gamma sorority invited representatives from six other sororities to gather in Boston. There, the sisters discussed recruitment methods and many of them became fast friends. Seeing how a nationwide fellowship could help them all, they decided to establish a future meeting in 1893 at the Chicago World Fair.
Formal Establishment and Annual Meetings
In 1902, Alpha Phi rekindled the organization and invited several groups to establish the Inter-Sorority Conference, later called the National Panhellenic Conference.  From that time, sisters met annually to develop the organization's goals. They soon designed a model for "College Panhellenics" so different sororities could collaborate within their own universities, states, and regions. This was an important step to the spirited cooperation we have today.The members were concerned about recruitment – allowing competition, but making it fair for all. They developed many of the rules that endure to the present, creating standards for "Recruitment Days" and how different sororities would be able to bid on their desired candidates.From 1912 to 1947, the Panhellenic Conference grew dramatically.
The Conference at its Largest
In 1957, the National Panhellenic Council had 32 different women's organizations in it. Working together, the sisters wanted to create a climate where young women could develop in intellect and leadership beyond what was possible in previous generations. With World War II passing into history and a great economic boom period beginning, new opportunities were emerging.
During the 1950s and 1960s, the National Panhellenic Council became more involved in its local communities and selected causes to support through donations and awareness campaigns. Although NPC members had been involved in social causes before, this was a turning point in which members all over the nation participated with greater energy than ever.

Modern Times for NPC
The National Panhellenic Conference is now an organization encompassing 26 organizations. In a 2011 meeting of its board of directors, it adopted the title of "premier advocacy and support organization for the advancement of the sorority experience."The National Panhellenic Conference – also known as NPC– is consistently reaching out to new and established sororities all around North America and has grown to represent more than 4 million women.
According to ncpwomen.org, here are highlights from the 2020-2021 Annual Survey of NPC sororities:
5,588,276 women initiated  into our organizations (26 member organizations reporting).
367,647 undergraduate members (26 member organizations reporting).*
136,969 new members initiated (26 member organizations reporting).*
More than $5.5 million in scholarships awarded to members (23 member organizations reporting).
Collegiate and alumnae members together donated nearly $34 million for inter/national philanthropy activity and volunteered nearly 1 million hours for inter/national volunteer activities (not all organizations reported these statistics).
*Because of the pandemic, not all new members were initiated in the spring and were deferred to fall 2020.