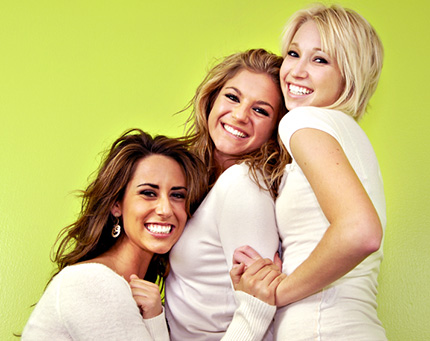 Thinking about participating in sorority recruitment? It's a great idea! You'll have plenty of options to choose from – including terrific opportunities to make lots of friends.
How can you get ready for recruitment and make sure you have the best chance of finding the perfect sorority for you? A little planning will go a long way and make the whole process much smoother. Remember, recruitment can take weeks, so think ahead!
Try these steps:
1

Read Up on Requirements

Each college has its own requirements for students who want to get involved in Greek life. These will include certain events that need to be attended, GPA, conduct requirements, and so on. Plus, you'll also find out when recruitment begins on your campus so that you can register as soon as possible.
2

Talk to Friends and Family

Whether you know it or not, you may have sorority members in your very own family! A mother, sister, aunt, or other female relative can give insight into what to expect. Of course, you should also try to talk to current sisters or a recent alumna for a clearer picture.
3

Put Your Best Self Forward

If you feel confident you can balance sorority life and your other obligations, it's time to really get started! Start looking at the sites of the current sororities on your campus to get an idea which ones might suit your style best.  Clean up your social media accounts, too: Being responsible is key!
4

Put on Your Game Face

Recruitment is an ongoing process where you'll go to lots of events and meet sisters from different sororities. The most important things are to be on time, look and feel put together, and be yourself!
5

Bust Out Your Interviewing Skills

During each party, be sure to ask good questions about the sorority, philanthropic interests, housing, extracurriculars the sisters participate in, and anything else that interests you. Try to remember the names of your hostess and anyone else you talk to for a while – this shows you really care.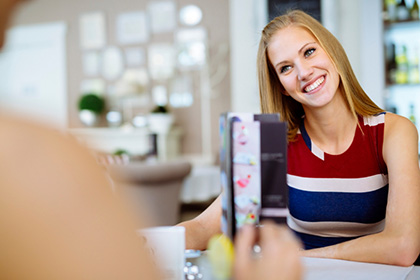 After every party, you will most likely need to rank the houses you visited according to your preference. Sorority recruitment can be exhausting, but it's important to maintain a positive attitude – it's always good to have more than one sorority invite you back.
Think carefully about each sorority:
Where did you feel the most welcome?
Which group do you have the most in common with?
Are you a "legacy" for any of the sororities you saw?
In the end, you'll want to choose the sorority where you feel accepted, understood, and appreciated. As the process goes on, you'll be expected to talk more about yourself – your interests, values, and activities on and off-campus. This part can be tricky, so choosing houses where you already feel comfortable can help.
In the end, only you can decide, so always be true to yourself!